"The decision taken by the licensees on a development solution for the first phase of Johan Sverdrup will secure profitable production and big revenues for our owner for a long time to come," says Jan Terje Mathisen, Petoro's project director for this North Sea field.
  
He is pleased that the solution includes improved oil recovery (IOR) from day one, as well as opportunities for future utilisation of more advanced measures for enhanced oil recovery (EOR). This is in line with Petoro's strategy.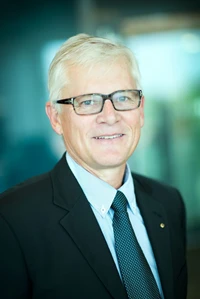 Mathisen emphasises that the decision provides a big climate benefit in that the first development phase will be based on power from shore. That will reduce overall carbon emissions from the Utsira High area by 60-70 per cent.
"We've now taken a first decisive step towards a final investment decision and consideration of the plan for development and operation by the Storting [parliament] in the spring of 2015," Mathisen says.
"In the time to come, the partnership must ensure good execution of this giant project while simultaneously providing room for technical and cost-related improvements to the concept we've now chosen. We must also work to secure the best possible solutions for further development of the field."
Jan Terje Mathisen
Vice president Johan Sverdrup