Changes are being made to Petoro's organisation to reflect its new strategy, which pays particular attention to mature fields and the gas value chain. Grethe K Moen will be joining the management team on 1 April as head of a newly formed department for mature fields.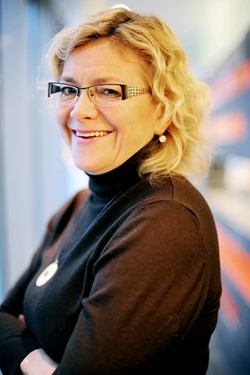 Moen comes from the post of vice president for exploration and production in Shell, and has also held various management jobs in Statoil.
Taking effect on 7 February, the most important change in Petoro's restructuring is the division of its existing licence management department into the entity for mature fields and another for gas fields.
Jan Rosnes will take charge of the latter department, which will also be responsible for infrastructure, new developments and exploration activity.
Roy Ruså returns to the post of vice president for the technology department in place of Mr Rosnes.
Tor Rasmus Skjærpe moves from vice president for the licence management department to a new unit for strategy and organisation. This brings together several small departments, communication, human resources, strategy, HSE, ICT and procurement.
Laurits Haga remains in charge of the marketing and sales department, Marion Svihus stays as chief financial officer, and Olav Boye Sivertsen continues to head legal affairs.
"We're implementing this restructuring to put even greater weight behind our strategy, to secure synergies and to enhance the efficiency of our organisation," says chief executive Kjell Pedersen.