After two and a half years of construction work, the 3500-tonne Dvalin module was lifted on board the Heidrun platform on Saturday, 3 August. The lifting operation was conducted by the Saipem 7000 lifting vessel. The Dvalin field is a subsea development 15 kilometres northwest of Heidrun.
Drilling of the four production wells started around one week after the lift, to prepare for production start in 2020.
700 shipyard workers have devoted two and a half years to building a separate gas treatment unit for Dvalin. The module was built at the Aibel yard in Haugesund on assignment for Equinor, the owner of the Heidrun platform. The operator Wintershall Dea has cooperated closely with partners Petoro and Edison to make the project as good as possible. An impressive 3.5 million working hours have been logged on the Dvalin project without a single serious personal injury.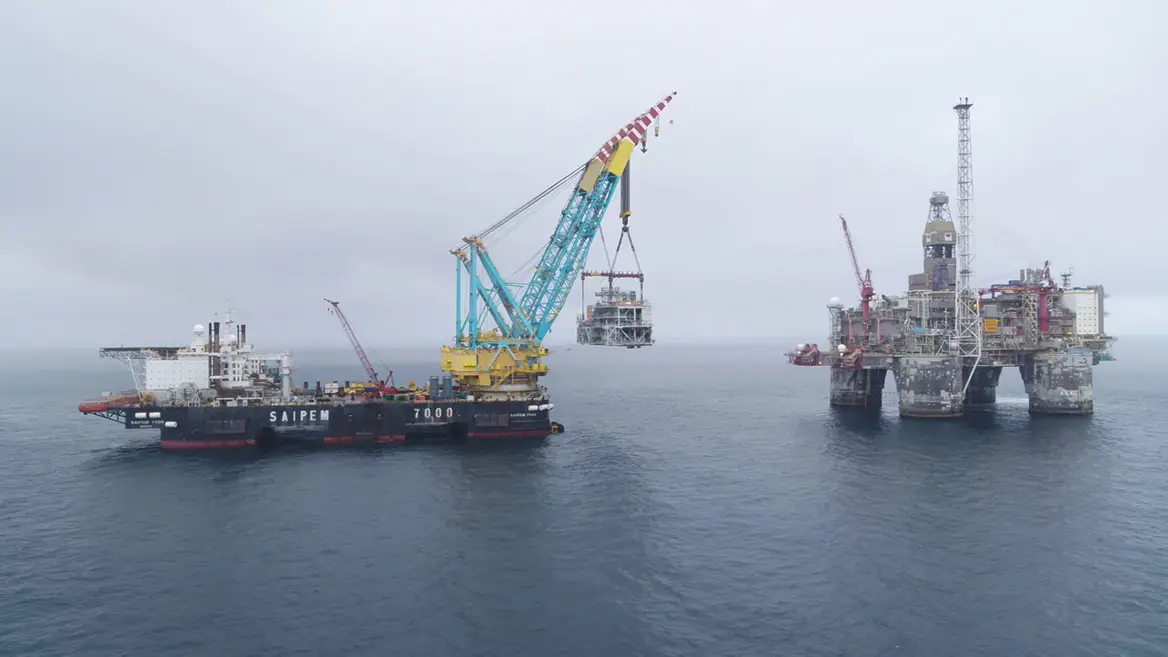 The gas treatment module for Dvalin is lifted on board Heidrun. Photo: Wintershall Dea